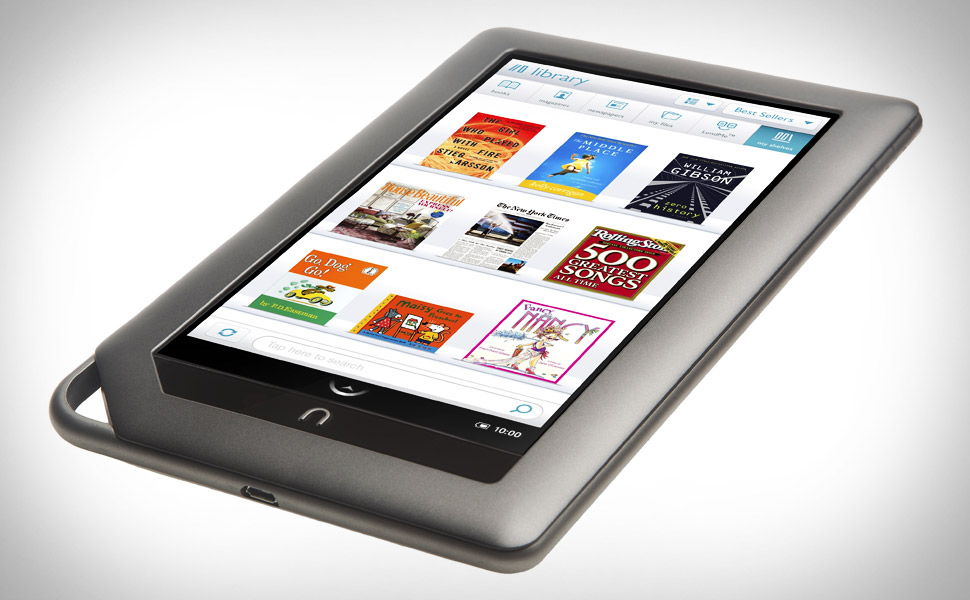 I really want to get my hands on a Nook Color and root it to CyanogenMod7 (CM7). I got one for a friend on mine last week and after playing with it briefly I am convinced that it could be the best Android tablet on the market for the money. Considering the price of the Xoom and upcoming HTC Flier, the Nook Color can be picked up new for $250 and used for even less (I might have one for $150!). Combine that with fully fledged Android build rather than the kneecapped version that B&N puts on there and you have a serious contender. The size immediately made me love it. I know I have an iPad so of course I am going from 10 down to 7 on the screen size but it is actually very nice. I really like the construction as well. The Nook feels super solid in my hands. The lack of exterior buttons is also nice. The B&N build of Android functions well for what they want it to be, but seeing the Nook running my favorite flavor of CM7 is really exciting.
Cyanogen is one of the best custom builds of Android out there and I have diligently run it on my HTC EVO since the first root. I will post more once I get my hands on the Nook. I'm intrigued to try out Honeycomb on the Nook as well but early reports say that the Google Apps don't run as well since it isn't a listed device. Maybe Cyanogen can help out with that soon. Of course by the time they get Honeycomb up and running we might be prepping for Ice Cream Sandwich. Weirdly enough I don't mind updating with all these new versions. Google does a really great job of innovating on each iteration and so it is always refreshing. Not like iOS which adds… Folders… Cool.
Update
The Nook has been acquired and successfully rooted with CyanogenMod7. And I can definitely say it is lovely. Now I really want one myself as the Nook was for my wife. Of course with all the hubbub I wonder if Amazon will have their own updated Kindle with an Android flavor soon enough.